Indian Breads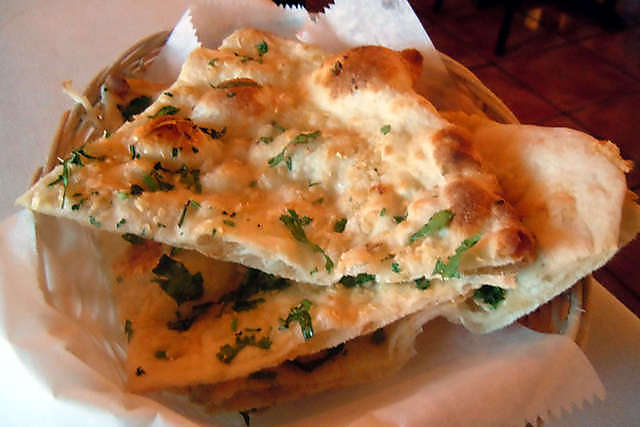 1. Roti

-Flat Tandoori baked bread.



2. Naan

-Baked bread fresh from the traditional clay oven(Tandoor).



3. Garlic Naan

-Bread stuffed with garlic, butter and baked in Tandoor.



4. Keema Naan or Chicken Naan

-Bread baked in Tandoor stuffed with mean and/or vegetables.



5. Peshwari Naan

-A light baked bread stuffed with nuts and raisins.



6. Puri

-Deep fried whole wheat Bread (two pieces).


Read More